With the coming of spring, animals that have been hibernating during the long winter begin to emerge. In much the same way, blossoms appear on plants and seeds germinate and sprout. It seems as if the earth itself is being completely reborn. As the spring season unfolds, however, many people begin to experience problems with their digestive system or respiratory tract. Directly related to the rotation of our planet, this is our body's way of preparing us for the rest of the year.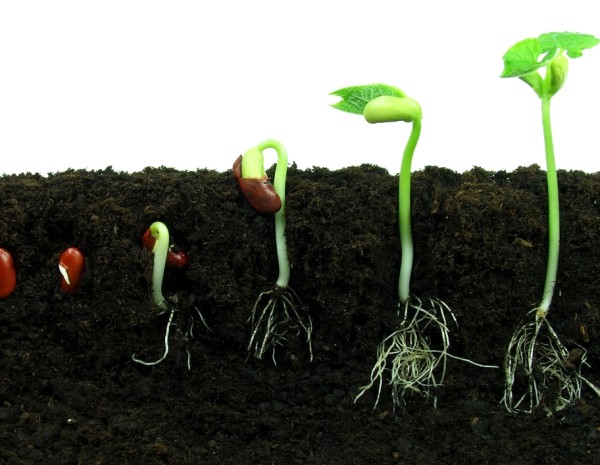 The way that we release toxins reflects nature and they are pushed up to the surface to be expelled from our body, via the digestive tract, respiratory tract and skin. During this time many people suffer from: allergies, congested sinuses, headaches, dry & itchy skin, skin rashes, yeast infections, indigestion, irritated gut and even sensitive stomachs.

It is a common misconception that these health problems originate from outside the body, but they are really just an indication that the digestive system is imbalanced and unable to handle the body's spring detox. These are all ways of releasing toxins associated with foods we have consumed, that trigger inflammatory reactions in our body and have created the perfect environment for digestive, skin and respiratory problems to occur.

At the same time as this physical detox, we are also getting rid of any emotional baggage that has been left unattended. As a result we tend to become easily irritated, anxious and angry.

So as spring has come around, we have been hit with a double whammy and need to find a way to deal with both our physical and emotional detox at the same time. What is the best method to get this done?
With 80% of our body's immunity situated in the intestinal mucosa, aligning our intestinal lining is essential to becoming well again.
Here are three ways to embrace your body's natural spring detox:
1. Eat warm, cooked spring foods, especially in the morning.

With our body going through a natural detox, spring is not the time to undertake any extreme cleansing. Many people think that a juice detox is the right way to reset your body for a year, but to do one now will actually cause a lot more harm than good. Instead of sending your body into shock, STAY AWAY FROM THE JUICE CLEANSE and eat COOKED spring foods and soups.

Eating cold foods, especially first thing in the morning, dampens the digestive fire, inhibiting proper digestion. When our body is not breaking down our food properly, it starts producing an excessive amount of mucus.

Another reason to eat warm meals is that foods consumed during spring increase the liver's function in order to reset natural fat metabolism, fast tracking the detox process. Food that is harvested in spring has an increased bile-acid capacity, meaning that they attach to toxic bile that is in the body and expel it via the intestinal tract.

One study consisting of cabbage greens, green bell peppers, mustard greens, collard greens and kale measured the bile-acid binding capacity of spring produce. It was found that while they all contained high bile-acid binding capacity in their raw form, there was a significantly higher amount in the vegetables after they were steamed.

Try to incorporate vegetable soups and meals cooked with some of these daily: asparagus, bean sprouts, bell peppers, Brussels sprouts, cabbage, cauliflower, celery, chicory, collard greens, dandelion, endive, mushrooms, parsley, potatoes, spinach, Swiss chard, turnips, and watercress.

There has also been much debate as to whether or not eating animal proteins is healthy. Protein consumption is essential to the balancing of glycolic (sugar) levels. The best ways to include animal protein in your diet is by eating chicken, lean and freshwater fish as well as a limited amount of farm raised lean meat.

2. Enjoy Spring Berries and Cherries as a Snack.
Originally harvested in spring, berries are very high in anti-oxidants and are very good to flush out our lymph system, including Gut Associated Lymphatic Tissue. Blueberries, raspberries and strawberries are all good snacks whenever you need a pick-me-up during the day as they will also give you an energy boost.

3. Limit your Consumption of Foods that are not Harvested during Spring
The season when food is harvested is when it is most compatible with our systems.

Spring is a

gluten and grain

free season because these types of food

are normally harvested during autumn. Limit your consumption of grains, breads, pasta and rice during these months, substituting them with a limited amount of root vegetables.

During spring it is also advisable to reduce dairy consumption, as the cows need more milk in order to feed their new-borns. Furthermore, dairy increases the formation of mucus and, in addition to milk, it is advisable to steer clear of cheese, yogurt and whey during this season as they also contain dairy.