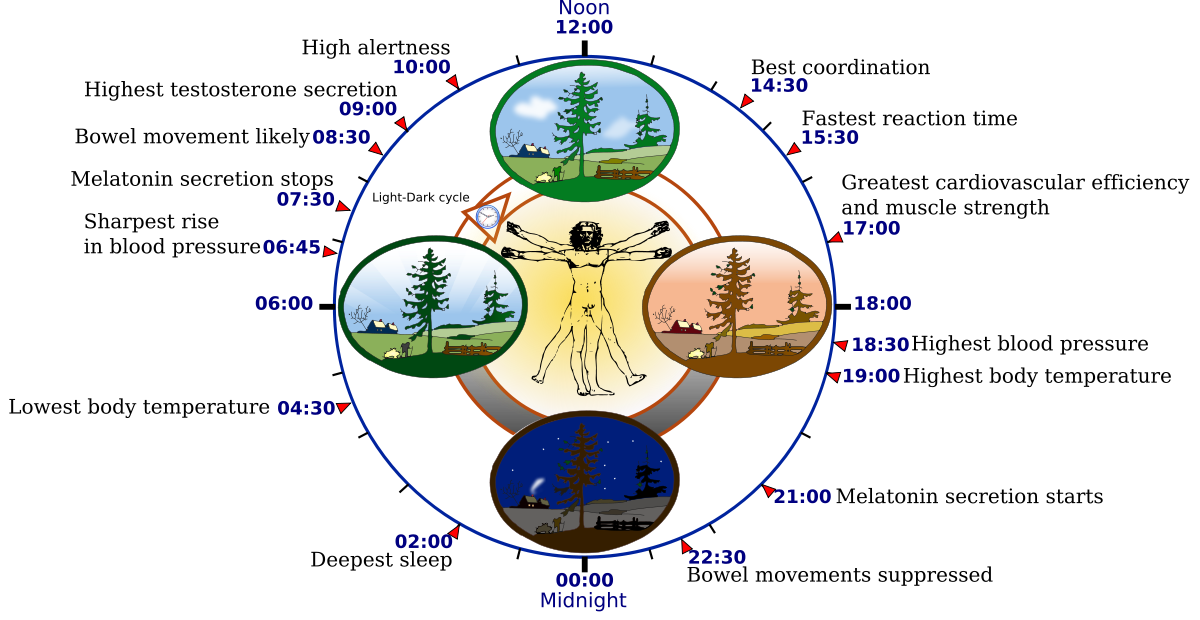 Honoring your body's circadian rhythm will be a massive game changer for your well-being.
This means syncing your sleep-wake cycles with the rise and fall of the sun.
You may have already gotten a taste of how disorientating an out of balance circadian rhythm is when you pull all-nighters or travel across time zones.
As it gets darker outside, your brain produces melatonin, which signals your body that it is time to go to sleep and making you sleepy. Your body temperature will drop signaling your brain to go to sleep. Your digestion will slow down. Your body will increase production of growth hormone so that it can repair itself.
But I get it. Going to bed earlier may seem daunting when you live in a city like New York, where you work late and dinner starts at after 8:00 pm.
Yet it will make all the difference. I like you try it for a couple of days. This is so you can sense what your health, focus and energy is like when you go to bed insync with your body's rhythm.
As you go about this experiment you will find that your body wants to go to bed around 9:00 pm, a time where you normally check for the candy jar.
Instead, you will go to bed as part of your body's hormonal rhythm.

How does the five-day circadian reset look like:
bedtime by 9:30 pm

all screens off, no TV, no cell phone

leave your cell phone in the living room
I have the sense that you will feel so rejuvenated that you will continue this practice. You will notice your cognitive capacity and productivity will soar during the day having your co-workers and family ask what you have been up to. I promise, we will keep it our secret.