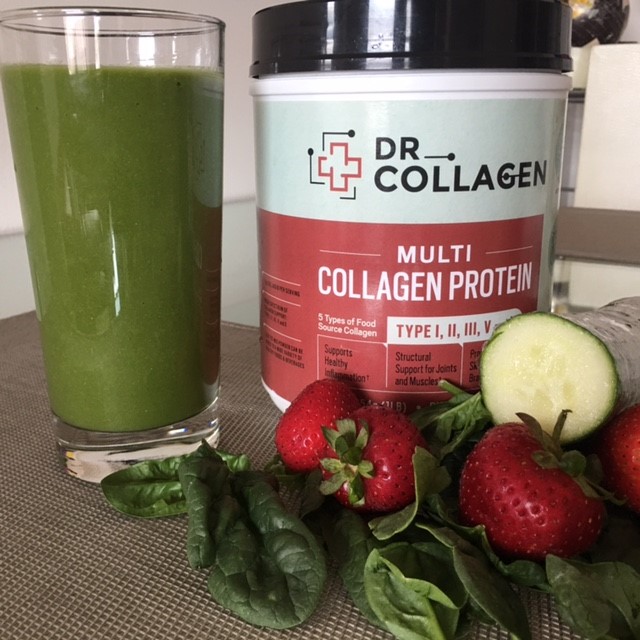 Start your day with a vibrant edge.

Many of my clients asked me to post the recipe of my nutrient rich morning smoothie. Here it is. I highly recommend watching my key note presentation on Understanding the Food-Mood Connection which you will find on the bottom of the homepage.
Mood Regulating Morning Smoothie

Ingredients

2 cups of organic uncooked Spinach
1/2 organic Apple, peeled and cut
1 cup Cucumber, peeled and cut
8 oz of Water or raw Coconut Water
4 Mint Leafs
1/2 Avocado, peeled and cut
1 tablespoon of Coconut Oil
1 tablespoon of Ghee (clarified butter)
1 scoop Multi Collagen Protein (Dr. Collagen/ Dr. Axe)

Directions

Combine all ingredients in blender and blend until mixture is even.

As all ingredients are raw, make sure they are fresh and washed.
If this is too much fiber for you, add spinach, mint leafs, apple, cucumber and coconut water into blender and blend until even. Then pour mixture through sifter to lessen separate some of the fiber. Add juice back into the blender and add avocado, coconut oil, ghee and collagen and blend until everything is mixed.

Pour into your favorite cup.

Savor slowly, sip by sip.